atom editor | atom.io
A hackable editor for the 21. century - from GitHub.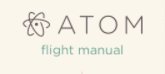 atom.io
FAQ

What platforms does Atom run on?
Prebuilt versions of Atom are available for OS X 10.9 or later, Windows 7 or later, RedHat Linux, and Ubuntu Linux.
If you would like to build from source on Windows, Linux, or OS X, see the Atom README for more information.
Is Atom open source?
Yes. Atom is MIT licensed and the source is freely available from the atom/atom repository.
All core Atom packages provided by GitHub are also available under the MIT license.
Document Actions